Geobop's Quebec Symbols - great information on Quebec's provincial symbols, like its official flag, plants, and animals. Includes a GeoQuiz for students who really want to show their stuff!
MontréalCAM - webcam pictures of 10 popular tourist sites in Greater Montreal, captured live 24 hours a day. Includes the Biodome, downtown, the South Shore, the parc des Iles, and more.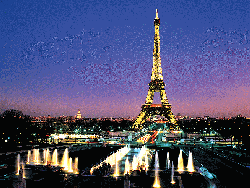 ---

This page was created and is maintained by David Sornberger. I would like to thank Dunsford District Elementary School's students and staff for their contributions to this site.